The Scientific Spectator® Book Service is a web based technical information service that provides free technical books, providing information on topics related to the other areas covered by this site.
Download our featured book Surfactants: Fundamentals and Applications in the Petroleum Industry by Laurier L. Schramm.
Also available for download is Silicones for Personal Care  – 2nd Edition Author and Copyright owner: Anthony J. O'Lenick, Jr.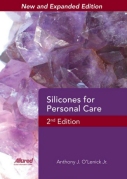 Now available as a free book, Silicones for Personal Care, 2nd Edition provides invaluable information to the cosmetic chemist about the basic chemistry and properties of these important silicones. This book stresses the various steps in the synthesis of silicone compounds construction, functionalization and derivitization which have a profound impact on performance. Topics include: Basic silicone materials Emulsions Silicone surfactants Silicone esters Silicone complexes Silicone resins and much more!
Download the book Surfactants: Strategic Personal Care Ingredients and its Supplement by Anthony J. O'Lenick, Jr.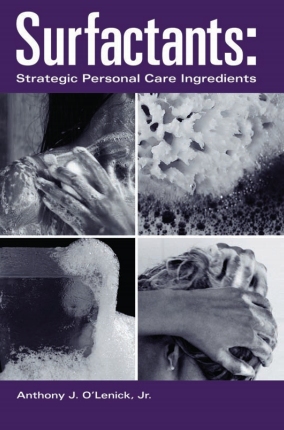 Download the book: 'Oils of Nature'. (large file – may take some time).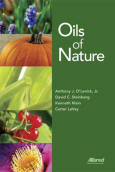 Surfactant Science: Principles and Practice by Prof Steven Abbott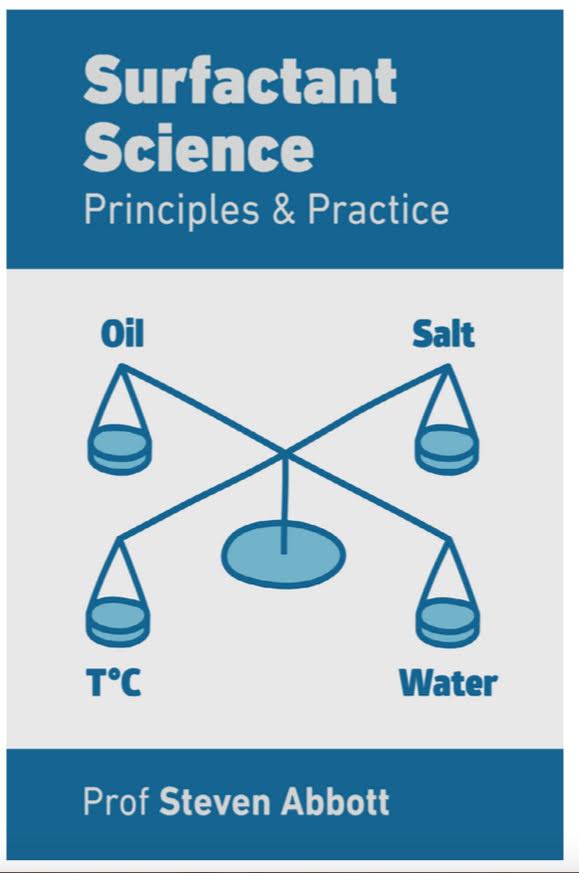 An Introduction to Basic Silicone Chemistry by Rochow
Biochemistry by Ahearn / Rajagopal / Tan
Medical Biochemistry Book by Christa van Tellingen
Polymer Solutions: An Introduction to Physical Properties by Iwao Teraoka
Books by Anthony O'lenick

Microorganisms and Cosmetics(1st Edition)
by Anthony J. O'lenick, Angela C. Kozlowski
Paperback, 400 Pages, Published 2009 by Allured Pub Corp
ISBN-13: 978-1-932633-56-6, ISBN: 1-932633-56-1
"Avoid Losses from Microbial Contamination and Arm Yourself with the Latest Information and Prepare for the FutureDo you formulate or regulate cosmetic products? Do you have an interest in green products or make raw materials for cosmetic products? Then you will find Microorganisms and Cosmetics a beneficial and timely work that will add to your understanding and mastery of cosmetic biochemistry. In the past, cosmetic chemists needed to …"


Patent Peace of Mind
by Louis C. Paul, Anthony J. O'lenick, Anthony O'lenick, Louis Paul
Hardcover, 136 Pages, Published 2008 by Allured Publishing Corporation
ISBN-13: 978-1-932633-29-0, ISBN: 1-932633-29-4
"NEW REDUCED PRICE!!!! Has your company ever been in the highly undesirable situation in which a product is complete, a marketing plan developed, packaging selected and a launch slated, only to have an unknown patent destroy the whole effort? Patent Peace of Mind is an easy-to-read reference on patents that covers topics including claims, the patent application process, patent disputes and patent litigation. Buy it today to gain patent p …"


Oils of Nature- Out of Print(1st Edition)
by David C. Steinberg, Kenneth Klein, Carter Lavay, David Steinberg, Anthony J. O'lenick, Anthony O'lenick Jr., Anthony O'lenick
Hardcover, 150 Pages, Published 2007 by Allured Pub Corp
ISBN-13: 978-1-932633-34-4, ISBN: 1-932633-34-0
"OUT OF PRINT! The most respected names in the industry, Oils of Nature provides information on salient properties of certain naturally occurring oils, waxes and esters used in the formulation of personal care products. It contains information on chemical properties, CAS numbers, source, carbon distribution and availability of the raw materials per se and of the derivatives. The growing interest in natural, green renewable resources for …"

Surfactants
Chemistry and Properties
by Anthony J. O'lenick, Anthony O'lenick
Paperback, 181 Pages, Published 2000 by Allured Pub Corp
ISBN-13: 978-0-931710-71-1, ISBN: 0-931710-71-5


Comparatively Speaking
by Anthony J. O'lenick
Published 2010
ISBN-13: 978-1-932633-73-3, ISBN: 1-932633-73-1

Naturals and Organics in Cosmetics Trends and Technologies(1st Edition)
by Various Authors, Anthony J. O'lenick
Paperback, 508 Pages, Published 2010 by Allured Pub Corp
ISBN-13: 978-1-932633-71-9, ISBN: 1-932633-71-5
"The Many Shades of Gray in "Green Formulating"Over the years there have been many changes in our industry, but none more far-reaching and profound than the greening of cosmetics. The concept has been embraced by consumers and marketing professionals throughout our industry, despite the fact that an exact definition is elusive. Bringing together selected articles from Cosmetics & Toiletries magazine, Naturals and Organics in Cosmetics: T …"

Analytical Methods
by Anthony J. O'lenick
Published 2010
ISBN-13: 978-1-932633-80-1, ISBN: 1-932633-80-4


Silicones For Personal Care(2nd Edition)
by Anthony J. O'lenick
Paperback, 417 Pages, Published 2008 by Allured Pub Corp
ISBN-13: 978-0-931710-97-1, ISBN: 0-931710-97-9
"Recognizing that silicone polymers have become increasingly important in advanced cosmetic formulations, Silicones for Personal Care provides invaluable information to the cosmetic chemist. Includes:Basic cosmetic chemistry and properties of silicones Reviews steps in synthesis of silicone compounds Assists in selection of right silicone compound"


Organic Chemistry for Cosmetic Chemists(1st Edition)
by Thomas O'lenick, Anthony J. O'lenick, Thomas G. O'lenick
Hardcover, 318 Pages, Published 2008 by Allured Pub Corp
ISBN-13: 978-1-932633-32-0, ISBN: 1-932633-32-4
"To be an effective cosmetic chemist, the cosmetic formulator must understand the basic components involved in the creation of products and raw materials used to make them. To be successful, the language of chemistry must be understood. Organic Chemistry for Cosmetic Chemists focuses on refreshing the chemist with fundamentals of chemistry used to make raw materials used in our industry. Both theory and practice are presented. Many chapt …"

Oils of Nature
by Anthony J. O'lenick
117 Pages, Published 2007
ISBN-13: 978-1-932633-79-5, ISBN: 1-932633-79-0


Surfactants
Strategic Personal Care Ingredients
by Anthony J. O'lenick
Paperback, 315 Pages, Published 2005 by Allured Pub Corp
ISBN-13: 978-1-932633-08-5, ISBN: 1-932633-08-1
"A tool for personal-care product formulators–if you formulate with surfactants, this book is an invaluable aid. Adding new technologies, products and techniques introduced since the 1999 publication of the first edition and including, for the first time, Dr. Martin Rieger's classic review of surfactants for personal care products, this edition provides personal care formulators with a must-have tool: Provides a basic understanding of t …"
Surfactants
Strategic Personal Care Ingredients
by Anthony J. O'lenick
Published 2005
ISBN-13: 978-1-932633-96-2, ISBN: 1-932633-96-0
"Linda D. Rhein, Mitchell Schlossman, Anthony O'Lenick, P. Somasundaran … organo-modified (application in personal care), in Polymeric Materials Encyclopedia, Salamone, J.C., Ed., New York: CPC … DiSapio, A. and Fridd, P., Silicone glycols for cosmetic and toiletries applications, in Preprints 15th IFSCC Congress, 1, …"


Polymers(1st Edition)
The Pathway to Versatile Technology
by Various Industry Editors, Anthony O'lenick (Editor), Anthony J. O'lenick
Paperback, 443 Pages, Published 2010 by Allured Pub Corp
ISBN-13: 978-1-932633-76-4, ISBN: 1-932633-76-6
"Which class of ingredients is the second-largest to be used in the manufacture of cosmetics and personal care products? Polymers. Since they can be used for conditioning, film-formation, waterproofing, thickening, delivery, glossing and fixatives, it is not uncommon to find several polymers in a formulation intended for multifunctionality. Furthermore, the use of existing polymers in combination with other ingredients can yield a myriad …"

Naturals and Organics in Cosmetics
Trends and Technology
by Anthony J. Jr O'Lenick
350 Pages, Published 2010